---
The HIFU technology is unique in its ability to penetrate the dermis, epidermis, and the Superficial Muscular Aponeurotic System (SMAS) layer, which is deeper than all other non-invasive facial treatments.
SMAS is the same layer that is tightened during conventional facelift surgery. Unlike surgery, HIFU is more affordable and requires no time off work. HIFU uses multiple beams of ultrasound, as individually the beams have no affect on the tissue.
However, the area of convergence becomes a point of thermal energy. Heating the tissue below the surface causes it to contract and tighten resulting in the strengthening of old collagen fibres and the production of new collagen fibres. As we grow older, collagen proteins begin to lose their integrity, which causes frown lines, crow's feet and a drooping/sagging neck. By tightening the SMAS layer and replenishing collagen this will tighten and tone the skin.
Generally, 1-3 sessions is required. Improvements can be seen within the first 3-4 weeks, with further gains being reported 6 months post treatment.* Clients who have undergone the treatment can experience results lasting in excess of six months.
HIFU, how it feels
---
In terms of what to expect with HIFU, clients will feel a sensation similar to pins and needles or heat. This is not painful but can be uncomfortable in certain areas. Please rest assured we can amend the settings to suit your individual pain threshold. Clients do report back of mild pain post treatment which subsides within 5-10 mins completely after the process has ended.
Results
---
The medical research does suggest that results can last up to 2 years but on average clients can realistically expect results to last as long as 18 months with improvements and ongoing development of collagen fibres for the first 6 months.*

In The Press
---
HIFU has quickly become people's favourite anti-aging treatment, and is a big favourite amongst celebs who are choosing HIFU face and body life over the knife.
Before & After
---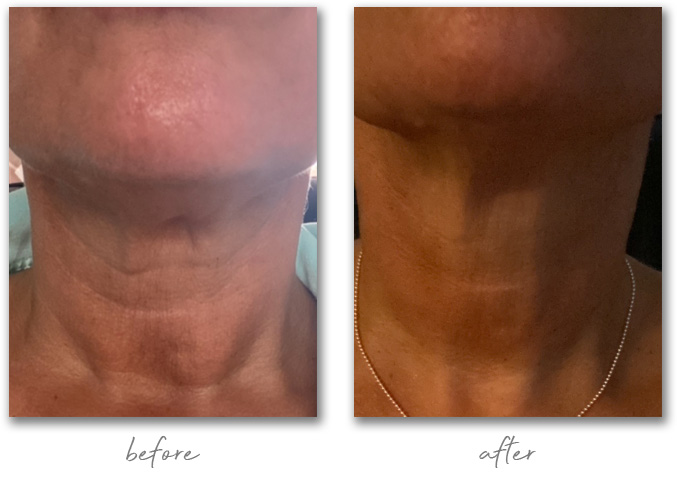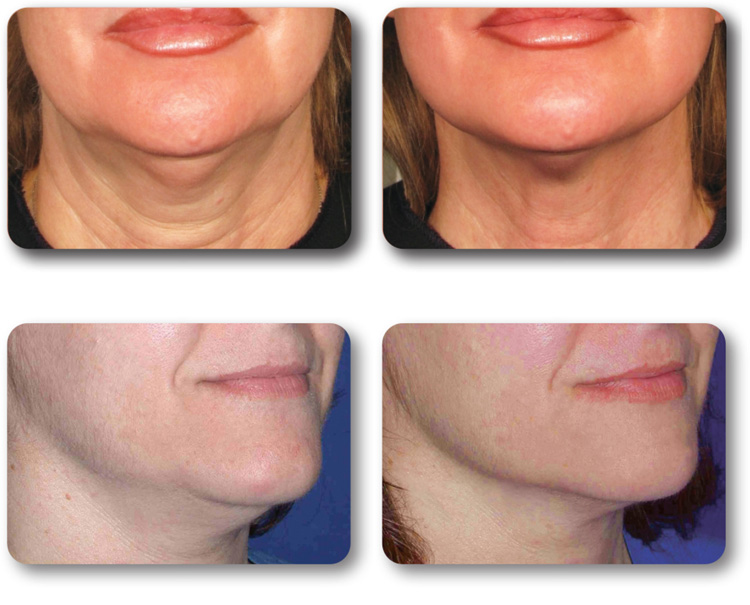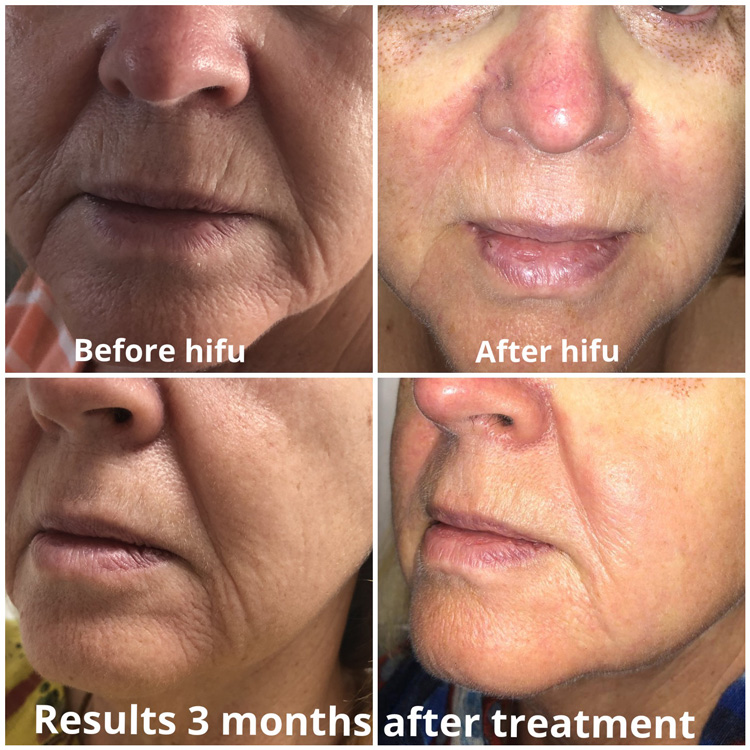 Frequently Asked Questions
---
Am I right for this treatment / Is this treatment right for me?
This treatment is recommended for both women and men aged 30+. We will not perform the treatment if you have open facial wounds or lesions, metal stents/implants in the face or neck (dental implants OK), implantable electrical devices, permanent dermal implants, anti-thrombosis therapy, an active systemic or skin disease which may hinder regeneration, or haemorrhagic disorders or dysfunctions. We are also not able to perform the procedure if you are pregnant or breastfeeding.
How many treatments will I need?
Most clients only require one treatment. Additional treatments may be required to successfully treat advanced ageing. A second treatment can be performed 3 months after your first session.
How often do I need to maintain the results?
Patients treated with HIFU should still have fresh, young collagen for around a year after treatment. Future touch up treatments can help keep pace with the ageing process, which varies with each person.
How safe is HIFU?
HIFU is entirely safe and is even used medically to treat some cancers.
How long before I see results?
On average, 20% of your overall result should be visible immediately, and the remaining 80% should be seen within approximately 6 months of treatment.
Is there any downtime?
You may experience some mild redness that subsides within a few hours, or on very rare occasions you may experience a little bruising.
Will I experience any side effects?
You may see some light redness for up to a few hours following the treatment. A small number of clients may have slight tingling, swelling or tenderness to touch, but these are mild and should not last for long.
Is HIFU painful?
HIFU should not cause major discomfort, but you may feel some discomfort, a sensation of heat or even a slight tingling pain that lasts less than a second or so and only during the pulsation action when ultrasound energy is being applied. This discomfort is usually very brief and a good sign that the collagen building process has begun!
Prices
---
Treatment areas: Lower face, under eye, forehead, under chin
Please note, full face or neck are not classed as individual areas
| | |
| --- | --- |
| 1 Area | £190 |
| 2 Areas | £350 |
| 3 Areas | £520 |
| 4 Areas | £620 |
| Full face/neck | £385 |
| Full face with neck | £500 |
Special Offer
---
| | |
| --- | --- |
| Full face/neck | £150 |
| Full face with neck | £250 |
* Disclaimer: Results may vary from person to person.